Festivals and other complex arrangements with many occurrences on several scenes at the same time are our speciality. We are responsible for all or several parts of a project, from the idea to the implementation.
You are more than welcome to give us a call for an unprejudiced discussion in the beginning of your project, we can then together make efficient in the implementation of your arrangement. This doesn't have to mean that we will do the whole project; instead this can be an assurance that says that everything that has to be done actually will be done.
Our company operate within three different business areas: "Production of event", "Booking of programme and artist" and "lectures and courses".
Welcome to Amusement AB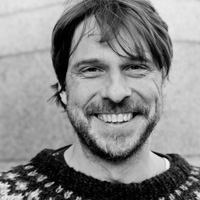 Lars Redin
lars.redin (a) amusement.se
+46 (0)705 74 04 42
Event production
We can help you to success as an arranger. Everyone who creates events knows that it is hard to plan the time and resources in an effective way. Five fundamental conditions to succeed as an arranger are good ideas, balanced budget, visitors, place and a good working staff. We can get every detail to work and we will take the responsibility that the programme will be ready in the right time and to the right price. You can read more about the project we have been involved in in the list to the right.
Bookings & Artists
We can help you out with parties and events that will become a memory for life. The meeting between the artists and the visitors is about mediate feelings. We believe that the experience can get really, really strong with the right composition of the programme and the production. We know where to look to get the programme you want; therefore we would be happy to help you out with the booking of your programme.
Lectures & courses
You need to have some fundamental knowledge before starting to work with an event in order to avoid failing as an event arranger. And as time goes by we have learned that established events also need to try new ideas if they don't want to lose their visitors and their position. Event production and event development are two central focuses of further education. Redin Amusement AB has educated the cumulative crowd of arranger around the country since 1993.